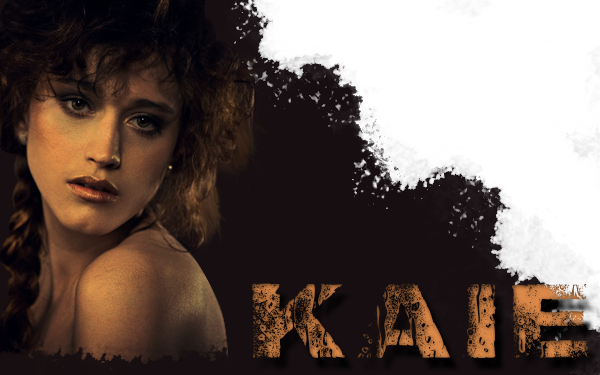 31st Day of Summer, 515 AV
2nd Bell
A continuation from here!


Wrath was a violent sea. It swelled with emotion and wounded pride, churning beneath the influence of blistering wind and thunderhead clouds with sights set upon the shore. Kaie's had built momentum over the last season. It swirled within while she recovered from unjust wounds. Now that she had returned to the port of her trauma, her waters swallowed whole and drowned all who stood in her path toward righteous revenge. When she would finally recede from the sands there would be a long trail of blood and suffering left in her wake. Only one life remained to be collected, and when Flavus awoke to discover her intentions for his untimely end, he would crave only the sweeter surrender of a watery grave by comparison. The Tigress would show him a true butcher.

Three bodies already laid about the dank underground of Rita's enterprise. Fen, hardly recognizable laid in a fetal-like heap where he had first challenged the appeared war-painted woman. The proprietor of the building herself laid choked nearby with bulging, bloodshot eyes that saw nothing. The slave whore that had been strung upright at the far end of the chamber still hung in her restrains, blood still spilling from the gladius-like hole in her throat. Flavus, unconscious albeit alive, remained collapsed in the center of his subterranean torture chamber. The long living, waking creature was Kaie. She cleaned her bloodied gladius upon the clothing of the fallen and sheathed it. And once she dropped the ladder leading to the hatch to prevent anyone above from disturbing her, she began to admire the various tools hanging from walls and racks for a sadist's pleasure.

Bronze fingers reached out and she strolled toward the nearest rack near the exsanguined slave whore, dancing along each tool as she moved. Whips. Maces. Clubs. Knives of all shape and size. Flavus certainly had options whenever he came to Rita's to enjoy himself. While her victim was still out, she set to setting her stage. Two racks were arduously pulled closer together with a spacious gap still left between them. Both were fitted with spare restraints to their ends. Then the Myrian grabbed Flavus by one of his arms. Digging heels into the moist floor, she tugged him into the space she had created and fastened his wrists into the restraints. The cleaver belonging to the martyred Myrian, Zedra of the Scattered Bones, was procured from Kaie's weapon belt as she lowered into a crouch before the kneeling Flavus. Waiting.

Flavus awoke in fifteen chimes after a few solid slaps to his cheeks. His brow furrowed, eyes squinting with remembered pain from the gladius that knocked him cold. Green eyes blinked open and he gave his extended arms a bewildered tug. Between the weight of the racks and the restraints tying him in place, it was to no end. He lifted his chin to find The Tigress crouched before him with a thumb stroking the edge of a cleaver. He grit his teeth and gave the restraints another pointless yank.

"Guess I was wrong. You're not the great hero anymore now that your friends are gone. If only your Red Wolf bitch could see you now,"

Flavus taunted when he found the hanging corpse of his slave whore behind her. Rather than strike him as her instincts demanded, the Myrian rose to her feet instead.
"Yes, if only,"
she mused without emotion, resting the cold steel cleaver upon his cheek for a moment.
"You weren't the easier man to find, Flavus. I caught scent of you by accident, truly."
The cleaver drew across his flesh, lingering for a moment before it jumped from his skin. Kaie began to stroll slowly about him.
"I caught some drunk by the Baroque taverns bragging about how he got this Myrian's cleaver. How he followed the word of the town crier like everyone else down to the docks to lay waste to the Scars. So I killed him for the cleaver and paid Tua a visit next. That's how I found out about your friend Mr. Silver."
Her quarry stiffened at mention of the last name. The gesture wasn't lost upon the Myrian.
"He didn't give you up easy, but eventually he did. Then he told me everything I needed to know so I could kill your friends at the back door, Manny and his girlfriends in the first room, and...well, you know how it went from there."




"If you're going to kill me, get it over with!"

Flavus painfully adjusted his position of his knees, one of them being busted from Kaie's earlier antics prior to his blackout. The Tigress laughed aloud at his sentiment.
"I'm the Myrian savage you say I am. Back in the jungle, my clan had their own way of executing their prisoners. See, first we'd take them down into a chamber underground just like this one we called the Shrieking Pits. We'd tie you up just like this. Then the clan would watch the Blood Eagle earn its wings."
His face contorted with confusion as Kaie used the cleaver to tear the shirt from his back. His arms tugged again.

"What are you doing?"

The Myrian removed her cloak and tossed it aside. Murmurs in her mother tongue began to slip like an otherworldly hymn in the ears of her prisoner.