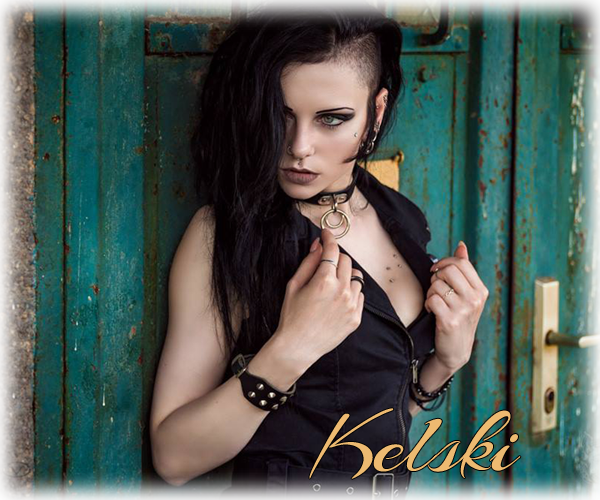 Timestamp:

30th of Winter, 517 AV



Kelski had never been out to The Pigsfoot Tavern. She wasn't remotely sure where it was even. But Thorne had insisted it would be a great place to meet to do some socializing and have a drink or two. Kelski had been flattered to be included in plans out. She was a lurker in bars of the past, someone who had went to them to watch humans in action when she'd been lonely and had needed to get out of the studio. No one had approached her, not really, but she'd enjoyed watching people and occasionally eating a meal out.

Darvin, however, knew of it and was actually eager to go. The Dragoon, once approached for a late day outing escort, had bulked at the idea at first, demanding to know if she had Jaren's permission to go 'out'. Kelski did not. However, she did have free time if she got his jobs done and could go out with an escort on a limited bases. She never abused the privilege, and truthfully wanted to get to know Thorne more. Darvin bitched and moaned and told the Kelvic it would cost her... until he found out they where going.

Kelski was fairly certain she had him at 'drinking'. But once The Pigsfoot name had come up, he was eager to go and was throwing her a cloak and all but dragging her out the door. Darvin liked to lurk behind her on their trips, but in this case he lead the way looking all to eager to get where they were going and see who was in the tavern. It didn't take them long to get to the tavern, perhaps a quarter of a bell or less at the brutal pace he set, and by late afternoon Kelski found herself at a quiet table waiting for Thorne.

Darvin was at the bar where he had a good view of the whole place. The Barkeeper had introduced himself as Merv and had wandered over to give Kelski an ale. Darvin paid for it, of course, having sent the man over to her table... and she sipped it while she waited for the other women to join her.