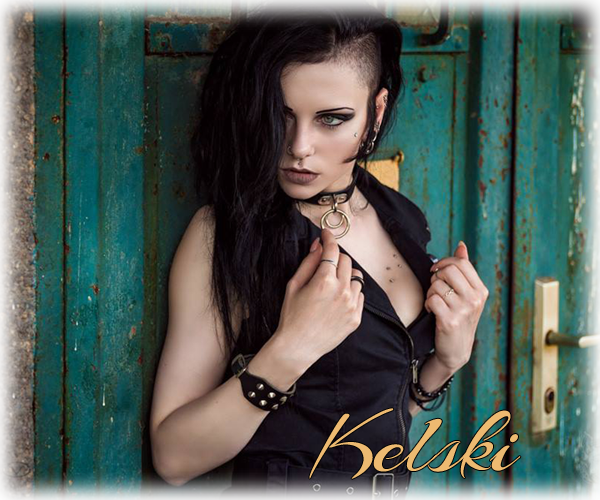 Timestamp: 10th of Spring, 518 AV



It was supposed to be a reward. Kelski been working hard in her workshop and something she'd made had particularly pleased Jaren by his reaction to it. He'd graciously granted her a boon as a reward and she'd asked for some training on how to move. The request had puzzled Jaren, unsure of what she meant, until he'd consulted with Darvin who had told Jaren he'd been training Kelski in daggers. The Kelvic had been doing well and now could hold her own if she ever got separated from Darvin in Sunberth's streets. However, the Kelvic still felt awkward in her human body and knew that a multitude of people had told her that the Sun Births could train at the Proving Grounds to get stronger. This was what she wanted from Jaren.

After a quick consult with Darvin, they both agreed letting Kelski take a class with Iztel at The Proving Grounds would be good for her. Darvin had suggested Acrobatics because it would help the Kelvic get stronger and she might be able to learn a thing or two that could entertain Jaren if he needed it. The Warmaster's Son seemed indifferent to that idea, but he'd not vetoed the entire plan.

Darvin had then marched Kelski over to Iztel, spoke to her, and arranged for Kelski to join a civilian class of mixed race and age to learn some rudimentary acrobatics. Iztel had taken one look at her, winced, and nodded. "I'll do what I can, Darvin, but no promises." She'd said with a slight chuckle. The relentless trainer had seen pretty slave in a collar and nothing else. She'd doubted the Kelvic would last more than a session or two.

Classes started in the early morning and lasted three bells. Itzel always started each new class with a lecture on what her expectations were and what she was going to demand from them. They'd have several sessions in a ten day period, running every other day, until the class had met Itzel's standards or the students had simply stopped coming.

Kelski fidgeted in the front lineup where she'd waited with a few other students. Barefoot, as demanded, she was dressed in a worn pair of boys britches, a wool shirt, and her hair was caught up in a ponytail to keep it out of her face. Besides a belt to hold the overly-large britches up, the Kelvic could claim nothing else on her person. Itzel paced back and forth, getting ready to start her lecture.

"When you first learn Acrobatics, everyone comes to this training expecting to walk out of here today with a whole new set of skills. You think you will be walking on your hands, flipping around, jumping walls, and walking tightropes. That is simply not true. That is a place we can strive for, but before we can even remotely achieve such feats, we have to get your bodies limber, stronger, and be able to stretch. So the first things we will be working on is warming up with a run around The Proving Grounds. I want you to start slow and steady, doing two laps. And when you have completed the run, and everyone is back, we will begin stretching." She said, emphasizing stretching like it was something incredibly important.

Itzel made a shooing motion as if sending everyone off on their run. Kelski darted in the direction the woman had indicated, settling into making a two lap trip around The Proving Ground to get her body warmed up. She tucked her arms in, minded her stride, and settled into a measured pace that attempted to get her to keep up with the others in the group. As she ran, she studied the others, mindful of where she placed her bare feet on the compact soil of The Proving Grounds. Other people were running too, something Kelski had not known having never visited this location. She felt great, she noted, stretching her legs and letting her arms swing suddenly. She dragged in measured breaths, holding it a moment instinctually then releasing it, feeling her whole body slowly loose its tension and begin to slowly warm up.

Once she'd ran the two laps, Kelski would meet back with the others for the next part of the training: the stretching.