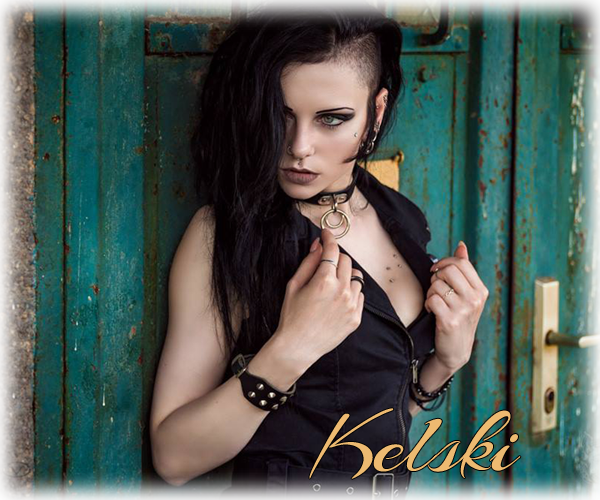 She watched him think and examined the myriad of emotions that crossed his face. Tarn was what humans called impassioned. It was something she'd never experienced herself, growing up loveless and always on the cusp of survival. Kelski had never actually seen it first hand, yet here it was… unquestionably impassioned. Tarn believed in higher ideals. She wondered if he'd ever gotten beaten, whipped, raped, or even had any of his freedoms removed simply because someone wanted to exercise more power over him. It would have dulled the spark in him if he had.

Despite those thoughts, Kelski knew he had good points and she liked the pictures he could paint as he spoke, getting his ideas across clearly. Truth be told Kelski liked him. She didn't want too… not with that freshly burned tattoo on his hand. And if he believed he could change The Sun Birth… maybe he could. She personally thought most of them were lost causes, every man and child in their group. But here was an example of one that wasn't. Only time would tell. Would Tarn be so alive in a season or two after suffering their orders, their actions, and witnessing first hand how they did things? He was a Dragoon, but it meant he had no real power. Maybe he could rise in the ranks and change things. Maybe he couldn't. Would it hurt to let him try?

No… it wouldn't. She met his gaze and interrupted him. "I wish you to burn bright then and be that brand." She said, not unkindly and not without sincerity.

"The Syliran Knights do more than you might think. The city is thick with them at times, dressed in plain clothing, helping people out. One helped me. I know his daughter. They are good people. And he is not alone." Kelski said, her eyes wide and certain, knowing the truth of her words. "Just because they don't ride in with snorting horses and heavy with full plate armor and flashing swords, doesn't mean they aren't here." The Kelvic said softly, carefully, not wanting to fight with this man but wanting him to understand that he was blind to think the knights had turned from Sunberth's plight.

"Just because you don't see someone acting outright doesn't mean they aren't acting!" Kelski said suddenly, picking up some of Tarn's own passion on the topic. She had nothing but respect for Mat and his men, even his daughter. They were noble and gracious, and truthfully, he was the first man she'd ever met she'd remotely respected immediately. He'd treated her gently and taught her to swim, putting her on an equal playing field with his own daughter, even though she wasn't human. Kelski would never forget that… ever.

And then he said he was faithless. Kelski almost hissed in her birdlike displeasure at that. She rose, circled around him cautiously, and shook her head. "I feel sorry for you… being Godless, Faithless…. because you are wrong, Tarn. They are all around us, watching us, interacting with us. They bless us in so many ways and give help when they can and guidance when it will be accepted. And in return they demand our faith, our love, our support. No matter what you plan to do within the Sun's Birth, you won't be able to do it without The Gods. You won't be able to muster what you need inside to bring you through unscathed to the other side. You will fall, Tarn, and they will turn your insides as black as their own. For all that's holy, if you want to do what you just told me you want to do, you will ASK FOR HELP and be ready to welcome it." She said, reaching out and tapping him in the middle of his chest as if to drive home her point.

Men. They were so stubborn. How could he not see the Gods all around them? How could he not possibly understand?