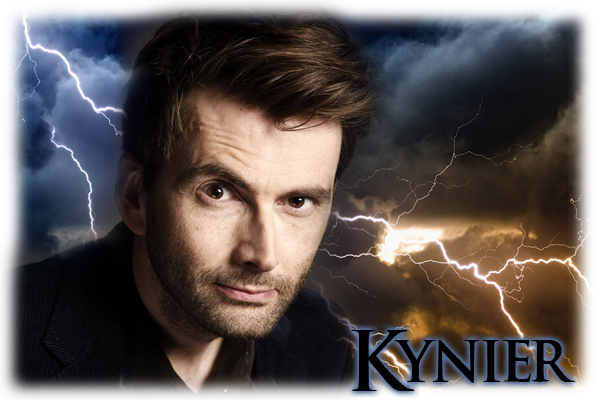 To say it was idiotic was an extreme that Kynier wouldn't have used. Naïve seemed more appropriate. Sunberth was harsh. To everyone. Not just kelvics. Tove did not have any clear physical signs to indicate that she wasn't human, unlike a Nightstalker that he knew. Even sitting as close as he was, Kynier couldn't see anything that was really inhuman. Was Tove unique in that regard, or was she more of a typical example?

The silence that followed between them wasn't an uncomfortable one. They were both busy trying to channel the images in their minds through their hands. The charcoal stick he held added more shading to the eyes and lips of the woman on the parchment to give them a sense of depth. From that he did more detail work on the nose. The way the width of the bridge was consistent and didn't flare or narrow as it dropped down to her nostrils. Then her remark about not spreading word that he was human gave him pause to look up at her. She was smiling. It did sound like a jest, but that was something he hadn't experienced from Kelski. So kelvics could be of a lighter heart. Kynier chuckled a bit as he bent his head back down and set his hand to work.

When she exclaimed that she was done he suspected that it was going to be fairly basic. And it certainly was. Kynier looked at the slip of parchment she had been using to see the series of circles and lines. It seemed as though it had been drawn by a child. The mage didn't understand that kelvics physically matured much more rapidly than humans did, so he wouldn't have guessed that Tove could very well have been a "child". So he stared at the image as a smile of amusement tried to stretch across his face.

"It… hmmm…" The urge to laugh was growing immensely. Kynier didn't want to thinking that it could upset or offend her. Tove seemed so proud of the drawing and he didn't see any benefit in belittling that, intentionally or not. He needed to say something though. After a moment's silence he found something. "I think I look better without a nose." And then it was too much. The smile cracked and he chortled at his own jest. He looked up at her, hoping that she didn't take his reaction negatively. Non-hostile acquaintances were something to cherish in this city. "That's not bad for a quick drawing."

Though his smile did fade a little when she purposed the trade. Kynier's thought processes were most often very rational. The parchment before him had taken bells to develop, and hers only chimes. The idea of a gift exchange was something that he did like. So then…

"I'll be honest Tove. I really like how this," his fingers tapped his drawing, "is coming along, and would rather not give it away. At least not yet. But I do like your suggestion on having a gift exchange." Kynier set his charcoal down before rolling up the sketch for transportation. When it was stowed away in his pack he withdrew another parchment that was blank. "So how about I draw another picture? One just for you? It can be a picture about anything you want, and I'll do my best to draw it for you."



By Akajia, please don't say you want me to draw a replica of the first drawing

.
Boxcode credit goes to Gossamer!