"Sometimes, reaching out and taking someone's hand is the beginning of a journey. At other times, it is allowing another to take yours."
– Vera Nazarian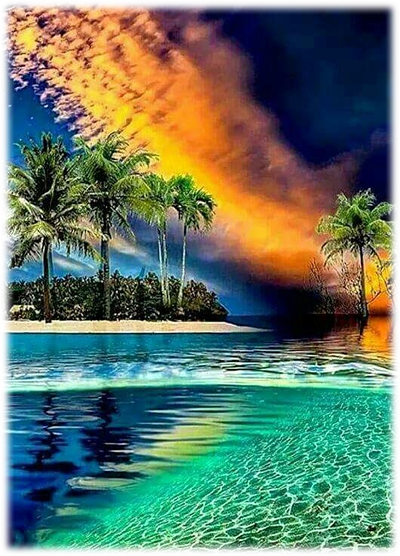 "Invisible threads are the strongest ties." – Friedrich Nietzsche



Greetings Sykans!

This season's theme is going to be about connectivity. I'd like people to make real connections with other PCs. NPCs count too, but its not as meaningful if your connections are all with people you control as players. It's far more interesting to make connections with other individuals you cannot control. These connections hopefully will lead to unity in the settlement as a whole, transforming the small ongoing plotlines of each individual into a larger whole.

As sentient creatures IC and human players OOC, we are innately social creatures. Today in the world we are being limited on how much we can do this, so it seems to me that Mizahar is the perfect place to seek each other out and shape new relationships. I think players want to naturally seek deeper associations with people because it helps us better understand ourselves and our world. Our ability to show compassion and empathy, to communicate thoughts and ideas, really makes or breaks our abilities to create bonds with others. Syka is a small community. There are far less than a hundred NPCs. Everyone knows everyone… and most likely knows what they are up to at any given time.

Our PCs have issues. Lets all face that fact. But our ability to craft full and happy lives with them (if this is what you want) is heavily based on our ability to create relationships, promote businesses, and become friends or even lovers. Here are some suggestions for in-thread situations that will help you with connectivity this season… our theme.

First, pay attention to the other PC or NPC. When someone is communicating with you, focus on them and what they are saying. You'll learn a great deal about both themselves and how they communicate. Sometimes their body language speaks louder than their words. Listen… really listen.

Try to make a great first impression. How you carry yourself, what you think, what you feel, and whether you are interested in them or not really conveys through a character interaction. This doesn't have to be on a romantic level. It can be any number of ways… focus your writing on your expressions, tone of voice, gestures and make eye contact. If you aren't interested, show them! Fold your arms, look away, be interested in anything but them…. connectivity can be the severing of ties as well.

Associate multiple things with people. Does a certain PC have a talent? Does another PC have a warm voice? What do they smell like? Is their eye color striking or their personality unique? How do they make you feel? Remember the PCs and NPCs by something that is unique them and bring it up in your writing – even if its only in your PCs thoughts – because it helps define a PC and its flattering (usually) to the other PC/NPC involved that you draw these associations. Remember their names. Say their names often. Associate their name with the things you feel towards that person – good or bad.

When people join your threads address them directly, and make them feel acknowledged and welcomed. Include people. One of the most bonding thing two or more people can have is a shared experience. Solicit their opinions; give them your advice and take theirs.

Each individual has a connection story. If you think back on your life and the lives of people you know, every one of them has a memory or story you associate with them. These are far more than 'This one time… at band camp…" type stories. Give other PCs your connection story. It should be a brief story, one easy to remember, that gives incredible insight into who you are as a PC and what you are all about. Tie this connection story into your desires and life goals by linking a series of events that cumulate into something memorial and meaningful. A connection story is a window into your PC's soul... their core beliefs and motivations. This story should be moving enough to make others feel incredibly comfortable and perhaps share their own connection stories.

Be valuable to others. If you can find a way to make people need you or appreciate you, this will strengthen connections. Remember back in highshool before you had a car? Everyone loved the guy with a car who would drive them around. Be that guy in a Mizahar point of view. Be generous, giving, and help others be successful.

Have conversation starters ready when you interact with others. This might be an off-the-cuff comment, a gripe about the weather, or a compliment you give another. Don't hesitate to ask a question or bring up a recent event. Don't wait for someone to talk to you. Talk to them first. Be approachable in that way, making sure they understand you are open for socializing and other things… maybe even an adventure or two. However, don't monopolize a conversation. Be careful and don't go off and lecture others on a cause or issue. You can state yours then ask about theirs. No one loves pontification unless it's something everyone can get behind. In the same context, be open to learn new things. Everyone is annoyed by a know-it-all. Let others suggest new ways or have ideas that differ from your own. Resist the urge to 'one-up' someone with your knowledge or experiences.

Share pieces of yourself with someone else. You don't have to tell someone everything about your PC but you can share a thought, an idea, a belief, or even a goal. These pieces of yourself make great conversation starts as well.

And as a final thought, showing that you care by being genuine and showing empathy and kindness costs you nothing. It does, however, say a great deal about your character or the character of your PC when they say thank you or feel grateful for knowing someone else.

Build connections. All the ways we've talked about can help you do that. This season should be all about this. Make it a centerpiece for your RP especially if you are just establishing yourself in Syka.

As always, feedback is welcome.


Goss




Please keep these requirements in mind. If you go inactive in Syka or take a break for a season or two, you lose your free claims (that have been awarded in the past) because you haven't contributed to the community. If you have purchased your property and its paid in full, you can feel free to go inactive. Please be aware job threads and placeholders can be no older than a season behind. Nothing will count or be paid for that is older. The list below is things you need to include in your Summer threading.



Each character active in Syka should start a post in this thread keeping track of how many requirements you have ongoing and to show your activity.





"We are like islands in the sea, separate
on the surface but connected in the deep."
– William James



❖ Incorporate Connectivity/Unity into your threads.
❖ Make one new friend.
❖ Acquire a new pet.
❖ Pay Seasonal Expenses of Common or higher.
❖ Be active. This means at least one or two posts a week.
❖ Work on one or more recommended Syka Skill (Wilderness Survival, Tradeskill, etc) and increase it by 5 points.
❖ Include one of the NPCs listed in the NPC Masterlist in one of your threads.
❖ Utilize at least 1 storyseed in a creative way. The storyseed can be used in whole or part or could even be used as an inspiration for a whole different story arc.



❖ Discover a family secret.
❖ Learn a new way to do something.
❖ Teach someone how to do something you already do well.
❖ Host a party, jam session, bbq, or some sort of impromptu community event.
❖ Find something mesmerizing and get hurt from the distraction.
❖ Find something amazing in Stair Step Falls or washed up on Treasure Beach.
❖ Keep a secret from someone.
❖ Start a romance with someone or even a love affair with a concept.
❖ Take someone's place for the day.
❖ Fight for your life with a wild creature.
❖ Create beautiful art.
❖ Think up something clever to assist the community.
❖ Develop a phobia.
❖ Place yourself in someone else's debt.




Syka is boiling this season. Temperatures soar well into the high 90's to 100's daily. This makes the nights barely tolerable, cooling down to somewhere in the neighborhood of the high sixties and low seventies. The jungle practically steams as the rains come in heavily about every three days and fall all day. The downpour drenches everything in warm water which causes the vegetation to steam, the river and streams to rise, and the insects to come on strong. Once it floods, snakes and scorpions are on the move and as irritable as the people are who inhabit the settlement.

Residents will seek a means to cool off midday, finding shade and shelter. Even refreshing swims in the Community Pool which has shade erected over most of it during the hottest part of the day will help. The tides are moderate, not coming in deep or traveling out far on a daily basis which makes foraging along the shore optimal in regards to safety. The waters off the coast remain on the more shallow side, keeping the really big predator sharks at bay. Dolphins, however, will have a hard time coming in close in most areas except where the main dock is.







I'm always willing to run a personal storyline for anyone who joins Syka for the season. People get such few opportunities to interact with their actual storylines in generic calendar situations within various domains, so in Syka I'd like to change that. I will be willing to run the following:


Personal Quests
Gnosis Threads
Flashbacks & Future Foretellings
Training Threads

Just let me know what I can help you out with. Syka might be small but we have had some really incredible storylines here in the past.

Happy Threading!

Goss