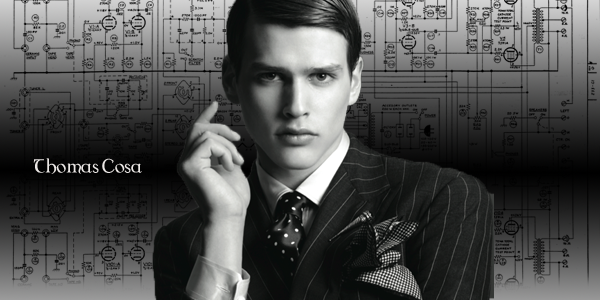 66th of Winter, 517


"This is most unusual behavior, Mr. Cosa."

"

Said the talking necklace

."

Stranger clicked and it's spindly legs dug into his skin. "I am

not

a necklace, Mr. Cosa. I do not like that descriptor. It is important that you acknowledge the rapid changes in your daily activities as it could reconcile with symptoms from --,"

"

Look, it isn't magic. I've told you, I'm a weaver now. I'll spend the rest of my days twiddling silk and cotton between my fingers and pretending like I was never on Sahova and I don't know magic and --

."

"You do know magic and you were on Sahova," Stranger chirped like one of the red and green birds with the yellow beaks.

"

We're hiding, remember? You're a necklace that doesn't speak,"

he sighed,
squinting into the sun. It hung farther to the horizon than before, the sky clear and threatening a beautiful day. "

And I'm no one.

"

A no one that was increasingly interested in the centuries old spell scents he was finding all over the island. Thomas had thought he was hallucinating; purple ink smudged like a illness in the darker parts of the forest he didn't dare go alone.

Which was when he decide to post an notice for an explorer's club. Stranger had declared it stupid, 'an unnecessary risk,' but Thomas was desperate for that purple stink like a Sunberth whore for gold.

He was a no one who'd spent a lifetime on an undead isle studying from Alahean masters. He was a no one on the run and pretending he could hide. As much as he tried, Thomas wasn't going to forget magic.

Not that he tried very hard.

"

They'll be here any soon

," he whispered, wiping his his face, taking off the humidity and the sweat. He'd written to meet at the Commons by the second bell, to anyone free and qualified to not die in the jungle. Thomas had lied, saying he was hoping to see some of the rarer birds in the deep dark.

The more observant of the group would figure that out quickly enough, he figured, but Thomas was sure he would discover whatever was leaving the jungle magic marked long before. He was confident, but that was being generous. Some would call it presumptuous.

He sighed, the heat getting to him; he was wearing a light cotton shirt, his leather pants, and simple boots. He brought his water skin, filled, but that was it. He was obviously unfamiliar with the wilds, any of them.