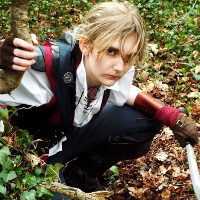 Attention Mizahar!



As is tradition the Founders and RS's have come together and chosen an amazing individual as this Month's Featured Contributor, and for February it is none other than our favorite tea drinking, LARPing, wise cracking Fallon! She is an active presence not only in the forums but also in chat, being helpful by answering questions and even making awesome CS and box codes for the players of the site. Please join me in congratulating Fallon, and say thank you for all the hard work!
1. I will open with one of my personal favorites. How did you first get into roleplaying, and how did you come to RP on Mizahar?



Getting to Mizahar is the easier one to answer, so I'll start there. I fancied writing, didn't know how to get going with my book and so opened google and typed in Roleplay forum and begun searching with a pinch of salt . I had heard about the more seedier RP forums out there - some of which on research made me only want to wince, curl up in a ball and cry - but when finding out Mizahar was actually nice, clean, and lovely... Well I didn't hold back!

As for roleplaying as a whole, I am not really sure. I remember vaguely in the haze of my early teen years of a time of brightness before being dragged off to some dark depths of a D&D community, paying ritual homage to the dungeon master of the adventure and sitting around the table and rolling colourful D20s... It gets hazy after that. That aside, it was actually a friend of mine that got me into RP, which from there manifested into a love of other things - see LARP.




2. So you are well known around the forums, an active participant of Chat and you help out the site in a lot of other ways as well. I will be the first to say that we all truly appreciate the work you do on the site. What made you first want to start contributing?



I'm not really sure, there was just a 'want' to do it. I wanted to help out in the community, give back to the experience I was receiving - simply, not just be a pure consumer but also add my own flare of producing. So, I begun exploring, do my own little bits of research here and there, and if there was a question I attempted answering them where I could. And it helped, but I always felt I could always do more or there was more ways to help - and thus did my best to try and do more that was within my comfort zone. Take that next step, expand and grasp a better understanding of the lore.

And maybe soon, the next step for doing more will come forth.




3. You do a number of things to help out Mizahar, but probably the one thing that stands out in most people's minds is your work with box codes and CS's. Tell us a little bit about how you first got into coding here on Mizahar. What made you first want to do it, and do you still remember what your very first work on this site was?



Let's start at the beginning. Two years ago, I made Fallon and I wanted to go beyond the usual CS templates of two frames and a coloured table - I wanted to make something a bit special. So out came photoshop, out came the fonts and slowly, bit by bit I pieced together Fallon's CS sticking to the BBC Code quick list like glue and sheepishly I worked my way around it and formed my first template.

And then someone said "I like your CS template."

Hearing it when you put a lot of hard work into something, not just coding, be it in the real world or on Mizahar - even if you know nothing of .png images and that they can have clear backgrounds, or you're essentially code illiterate, or have hardly any sense of colour - extremely rewarding to hear back, even if I do then find myself shirking the praise and flailing at it 5 seconds later with modesty and the "I could have done it better" or "It needs more work." So, more often than not, I went back, re-did the coding and made something new that I liked, brushed off the cobwebs and went in again. Then I found out I enjoyed it, so I begun asking friends and people I knew "Would you like a shiny CS template", the rest is history.

And yes, this is also the reason why Fallon's CS is now on its 5th aesthetic overhaul.




4. I honestly love your cool CS templates, and as far as I know you are the first player to make a Miza career out of it. Where do the ideas for these come from? Do you have a particular process you go through when creating these templates for other players?



I have a sort of ritual for making CS templates. Before I even begin properly I close everything down, and go out for a walk. Yeah, I know sounds a bit odd but it's a necessary for me. I can spend anything from an hour to four or even five hours doing CS templates, arranging them right and ensuring the colours were all together - my longest ever made (this monstrosity) taking me the best part of ten hours to do, bring together and formulate. So, that's part 1.

Part 2 is actually looking for inspiration. I go to google, open it up and start just typing it words to get the thoughts going. The paper and pencil come out, little doodles, little sketches, jottings of notes. I even go hunting along the website builders/designers and look at the template layouts they have there for ideas on how I could get things to sit and be laid out - and then go back and work out how to fit it all within a 700px width.

If it's for myself, or a free for all template, I generally at this point start the making. If it's for someone else however - the rare few lucky ones who do get them - I begin the next process. I talk to the player, I scour their CS for their PC's personality, and try to understand them not just from my own PCs perspective, but their perspective as a writer. Anyone can pick up a CS and put it down, but it takes another level to be able to understand who you're making it for and know intimately who they are as character, what they stand for and their personality. A CS after all is the first view you gain of another's PC, and aesthetics can paint so many words too.




5. This is more of a request than an actual question. Would you share with us some of your favorite codes, and additionally maybe a few that don't quite make the cut? We would especially like to see a comparison of then and now shots, so we can see just how much you have changed and improved your designs



The ones that don't make the cut don't get uploaded and rarely ever spoken of in honesty. They are shunned to the box that we do not speak of that is filled with various other things that we do not speak of. The box that shall not be named. It's either because of a begrudging dislike for them or a level of disappointment mixed with "I could have done that so much better" despite players going "That's lovely!"



Artists, after all, are their worst critique.

But then and now shots? I can do that seeing as I don't actually ever get rid of any of my template stuff (is that weird?) once it makes the cut or try to hide the evidence - and a lot of it can be found by either looking at my old code box and then comparing it to my new one Coffee Codes. Everything back then was a lot more... square and flatter, now everything has a strange level of... I suppose depth?

I mean, if you want an either better show of growth progression with coding and formulate a sort of timeline then I'll just go; first template base, second template, third template, fourth template and now look at the present one... I'm sure you can see the line of growth - if anything what's become noticeable for me is that I've (essentially) evolved, gradually using less and less images and gone to just more "pure code" applications.




6. Now, give us a look into a day in the life of Fallon. When you are preparing to come on the site do you follow any particular rituals to put your mind in the right place to perform your various duties? I know there is a lot of mentions about tea being involved, but lets get it from the horses mouth!



There is always tea involved. Always.

In honesty, it's not actually at all really interesting. I get up at about 6 to 6:30 am, put on the kettle, make tea, turn on the laptop, stretch, hit the router a few times when the internet isn't working, clean up, put on the radio, roll up the blinds, have some more tea, check the day of the week and if I have classes that day, check for chores, more tea, make a micro list of things I want to aim to do - not always Mizahar related, for example "Today I will do 500 words on my thesis" or "Revision" - make sure I have what I need to achieve those goals are in reach and finally get going on Mizahar, generally by first inspecting my inbox and checking for replies. I will say that by this point I'm generally on cup three or four - so tea really is a key and important factor.




7. Perhaps an obvious question, but you have shown a lot of talent in art and other creative outlets. Do you perhaps do any type of photoshopping or coding in your day to day life outside of Mizahar? If so do you believe Mizahar has helped you build your skills in your IRL work as well?



I actually don't. But I will admit that before Mizahar I was an art student - who then realised she couldn't bring herself to do art as a job and begun resenting it. So, she turned to science, repeated a year of education, and gradually returned to art as a hobby and creative outlet. The closest photoshop comes into my IRL work is planting points upon a map, marking out stratigraphy or drawing geological log columns - which is less art and more making diagrams. Though, I am currently thinking on actually learning coding for a more professional environment after my time in university, at the moment there is no other outlet for all these skills. So, Mizahar, you alas get the brunt of all my creative juices.






8. Probably the most important question of this entire interview, what do you consider the perfect tea to be sipped when enjoying Mizahar? And a follow up, what is your own personal favorite tea or teas?



Depends entirely what I'm doing around Mizahar at the time. My common is the simple earl grey, splash of milk and one sugar for writing in the day to day scenarios, i.e. Fallon is being her usual thug self and hitting the various individuals in Sunberth that need hitting, or interrogating, or whatever. Normal Earl grey also comes out when I do various coding activities and general work. It is my go to tea.

Strawberry tea is the next, generally reserved for the more fruity situations that require a slightly obscure method of thinking. Ginger for if I need something for a more spicy situation - I'll let you all guess what that actually entails - and finally when the day is done and dusted I generally make a weak black tea. I don't like green tea, so green tea does not get a look in.

Oh, and then if it is something dark, high adrenal, high stress and combat orientated I have to write for, the tea is put to one side and the coffee comes out - strong, sugary and black like my soul.




9. Fallon, if you were a natural disaster what kind of disaster would you be?



A Tsunami. Of tea. Or maybe a Landslide, of tea leaves. Or maybe an avalanche of sugar. Mmm. Sugar.

I will pick Tsunami. Go forth, the power of water!

... Did I get it right?




10. Finally do you have any advice or words of wisdom to those who also wish to follow in your footsteps and help the site, be it in the forums, in chat or even creating codes and artwork of their own?



Don't be afraid to try. Because that's all you can do really. And if you make a mistake, don't worry. You're human, I'm human we all make mistakes. The best we can do from it is learn and move on. Don't hang yourself or give yourself rope on the mistake - else it will simply strangle you. I would apply the saying of "nothing ventured, nothing gained", but part of that saying grates against me - I'm not a particularly venturing person myself after all. No, it would be more appropriate to say the following;

If you have the time to do it, if you feel you can do it and you really know in yourself that you want to give back to the community - then why hold yourself back? Maybe, you have a wonderful idea for a location, or maybe for an NPC? Or even for a skill write up? Don't bottle it up inside, don't hide away that spark of inspiration and let it wither away and die. No, share it, plant it. Let it take root and grow from just an idea but into something much more. Let it breathe, let it live.

After all, the worse someone can say is "no."

Maybe you see a player struggling with their character, maybe their creation or a concept they want to do. Don't shove off their ideas because they are different - sure there are cases where it

really

doesn't fit in with the lore, but there are also cases where they need to be curved for it to make sense for the system. Guide them to a route that would make more sense, a more logical and manageable one, don't snuff out their ideas just yet. Offer them a hand to help instead.

After all, the worse they can say is "no."

Coding and artwork, my own bane. Everyone has their niche, and this is mine. Artwork you'll learn after a while, is also subjective to the beholder. If you like the style, if you want to experiment with the code and understand it the go forth and try. Practice, learn and understand. Play and tweak, offer to make and design, set up shop in the aesthetics forum - just, y'know, make sure it fits into the Mizahar T&Cs. And most importantly, take your time - there's nothing worse than rushing a job and having all go wrong. Take it at your pace, not everyone elses.

The worse that can happen is have you come running to me for help.



If there's anything I've learned it's that you don't need to have a ton of badges or status or a mod account to do any of this. You just need to not be afraid to try. So, in conclusion to those who wish to follow my advice, it is this;

Try it. You may surprise yourself with what you can achieve if you do.




11. As always this last question is all yours. So raise your cup in a toast as you let the world know exactly what is on your mind.



Well, I wasn't expecting to wake up to this at 6:30 am.

I suppose really all I can say is thank you. Thank you for the opportunity, the chance to write among so many people, to weave a tale and stories together. Thank you for putting up with me. Thank you for world to play in, to allowing me to learn, to allow me to expand and meet new people, even if you are most of the time just words upon the screen. And even as a chapter closes, another one will open soon enough - watch.

So, thank you for the experience, the chance to share, the chance to grow and form.

And most importantly thank you, for the adventure.

*Raises cup in a toast, then sips*

I'm going to need a refill.