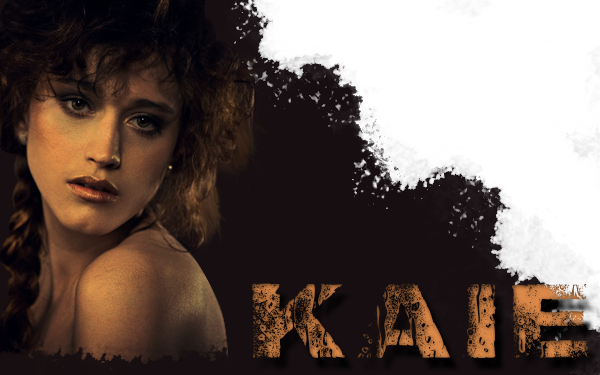 The woman quickly found herself laughing along with the man. It was a bit more than a simple half-hearted laugh, being that her head was torn between emotions. Her heart more so. Yet even as Pulren's story haunted her she found herself quickly seeking an escape from the thought process that came with it. The Myrian allowed the quirky Zeltivan to command her fullest attention. Another drink from her mug and she flashed him a broader grin.
"Thank you, Pulren. That means quite a lot coming from you,"
she offered between breaths of gentle laughter, shaking her head in good nature. His assessment had been incredibly superficial. However, the jungle-born didn't mind one bit. His implying that her traits and skills lived up to the reputation of her people and served her Goddess Queen was worthwhile in itself. That confirmation alone was enough to lighten her mood.
"I suppose that's probably for the best,"
Kaie agreed at mention of the suspension of further inquiries about her intimate relationships. Amber eyes tore themselves from the alcohol to gaze at the man for several ticks.

He's more clever than I've ever truly given him credit for. Casual game's not too bad either,

she found herself musing thoughtfully. A hand snaked through her long curls.
"Just until I recover from the beating we took. I really should be heading west the first moment I get. Time to go back home to my clan and my people."
She thanked the tavern keep and refilled her own mug with the replenished flagon. A thoughtful drink was taken. Perhaps it was the alcohol that coaxed the stubborn Myrian to finally reveal her true intentions.
"Sunberth hasn't seen the last of me though. Before I start doing what I should've long ago, I'm going back. Back to punish those petching bastards for what they did to us."


Despite the darkness in her words, it didn't carry into the tone of her voice. Clearly the woman had been thinking about the list of sins against the Scars, her chosen family, for some time.

Orvin. The attack on the Quay. The mercenaries. Zedra. The Sunberth mob.

The list encompassed all the misfortunes and pain the gang had suffered until their own leadership was crushed beneath it. A nefarious gleam came to her focused, increasingly intoxicated gaze.
"I'm going to find the ones that orchestrated the attacks on us. And then I'm going to kill him. Or he'll kill me. Whichever comes first."
Kaie shrugged, noticing that since they'd started drinking the wound upon her ribs was less agonizing as the night went on.
"Fallon, the others, you. Everyone escaped harm, thank the gods. So I haven't found a reason to tell them what I plan to do. No one but you, so congratulations I guess."
Another long drink from the mug. It was perhaps an unsettling fact she neglected to even reach out to the Scars' former leadership to so much as discuss her insane agenda. Yet, as she implied to the fisher of men, the last thing she wanted was to drag any of them back into Dira's path. Kaie had a feeling none were nearly so crazed that they wished to venture back to the wretched city. She wasn't ready to hear their lectures if they'd chosen to try to talk her out of it either.
"I'll be sure to send them, whoever they are, your regards if you'd like."