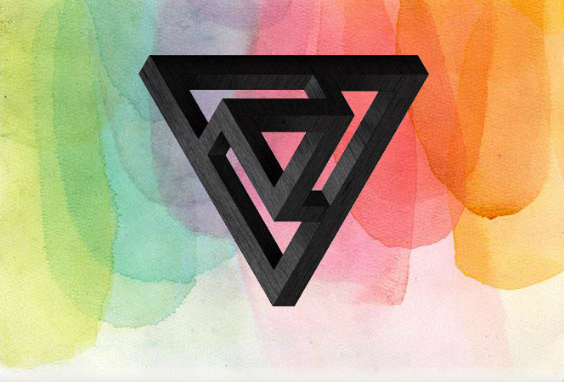 Dev'ania breathed out in a meditative sigh and pressed her hand to the door. And Madeira, grimly curious, having never seen a fortune-telling gnosis before, hovered over the Konti to watch. But such divine gifts are not so flashy, and from the Spiritist's point of view nothing much happened at all, much to her disappointment. Yet it seemed the Konti got much more out of the experience.
"Wow. That seemed so... magical." Dev came back to herself, blinking her bright blue eyes. Immediately she turned and dragged her notebook out of her bag and began to sketch what she saw in her vision: someone in a familiar dark hooded cloak.
"That's what my house saw too!" Madeira exclaimed at Dev's explanation of what she saw. "I mean, there are plenty of dark cloaks in this city, and not seeing their faces means we can't be sure, but do you think its possible this was all the same person?" She still clung stubbornly to her Inverted theory, but she had to consider the idea that this was something else.
But then Dev did something she didn't expect. Glancing once between Madeira and the mark, and leaned close and
sniffed it
.
"Don't touch that! You have no idea where it came from." Madeira, being intimately familiar with several blood-activated magics and possessing an unhealthy knowledge of the dangers of decaying body fluids, quickly hooked a finger in the woman's collar and dragged her back. But not before the Konti delivered a shocking revelation.
"... I don't think this is blood after all."
"What?" Dev stepped back from the door to allow Madeira access, and the Spiritist leaned close and gave her own tentative sniff. She was not the expert that Gemma would have been, but she agreed with Dev; that wasn't blood. Removing the rings and gloves from her left hand, she carefully swiped her finger down the viscous red liquid. Was that... paint?!
"We've been tricked", she shook her head, dumbfounded, yet turning away to hide a small secret smile from Dev as she wiped her soiled hand on a tall fern. "But why? Why go to the trouble to make it look like blood? Why are they trying to scare us? Lets ask your crone."
Steeling herself, Madeira knocked politely on the mark and let herself into the Lonely Shack.
The front room was just as sparse and rundown as the outside, with bare creaky boards and hard furniture. On a low table a half-burned stick of incense was covering the room in a fog of perfumed smoke. Somewhere above their heads a bell chimed.
Not seeing their mysterious crone, Madeira pressed forward through an archway opposite them covered in sheer gauzy fabrics. This opened to a room that struck her immediately as a fortuneteller's lair. Circular, small, and stuffy with incense, the crone had made it even more claustrophobic by lining the walls with shelves groaning under the weight of mysterious boxes and bags. On a table covered in a fringed tablecloth in the center of the room was all the trappings of her craft: a cup of tea, a pile of knucklebones, a deck of cards and a mortar and pestle.
"Dev'ania. It iss good to ssee you again."
The hardened Spiritist gave an undignified squeak of fright as a tiny, ageless woman drifted out from behind a curtain to an unseen doorway. Bald beneath a colourful headscarf, a thin pipe held between dark desert coloured fingers and dripping in a gypsy's copper jewelry, she greeted Dev even as she regarded Madeira with dark fathomless eyes. Every hair on the Spiritist's body shivered to attention.
"Pardon the intrusion. I'm Madeira Craven, Ma'am. Dev'ania's friend." Madeira recovered from her fright as quickly as she could and bowed primly at the waist. There was a kind of low, primal nervousness still licking at her bones to be in this woman's presence. It took her a moment before she could place why.
The Crone is a viper Dhani
, she recognized belatedly. Small, dark, hairless, and everything from her sibilant speech to the snake-like movements in her hands as she adjusted her pipe pointed towards the predatory desert race. She knew her type. She even loved one, once. But that didn't make her fear her any less.
So, Dev'ania, the sweet Konti barmaid, was actually a divinely marked fortuneteller, and chums with a mysterious woods hag in a magical, rundown shack who just happened to be a
venomous snake monster?!
She didn't even know if she should be impressed or confused by this Konti who was much, much more than she first appeared.