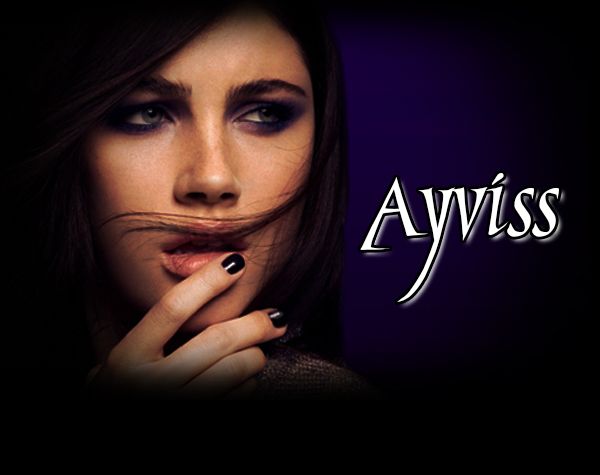 The weak rays of sunlight illuminating the streets created an illusion that Sunberth was a calm and safe city. Even though Ayviss had lived most of her life inside a house, she still knew, like anyone else, that Sunberth was the complete opposite of safe. And yet, out on the streets, she felt better than when she was in the false safety of the house. It had taken some time, but finally, she was allowed to leave the house on her own. She felt good. It was great to be alone, doing whatever she wanted to, without the constant presence watching her. Of course that she still had to restrain herself. She was still a slave. But not for so long. Soon enough, she would be her own master.

Right then, though, she just wanted to get to the library. There was some things she needed to research. However, as the half blood looked around, she found out she had no idea where to go. The streets were often unknown to her, but in the moment she truly had no idea where to go. The woman stopped, pressing her lips together and trying to figure a way out. The street was wide, leading to several smaller ones, probably alleys, and continued straight forward. She had no idea on where to go, though.

Hollard had given her instructions on how to reach the library from his house, but when she thought about it, there was no way of knowing if the information was true. Ayviss had tried hard to follow the instructions carefully, but, on the street she were in, said instructions didn't make sense anymore.

Groaning, the woman felt the urge to punch her owner in the face. What was he trying to accomplish giving her wrong information? To see if she cared enough to search for a way to go back home? With a grunt, Ayviss crossed her arms, thinking. She truly needed to go to the library, so she could always ask for directions, but still... She didn't trust anyone not to try and rob her. She had only a dagger on her person, absolutely no money, but the dagger was precious to her, and the last thing she wanted was to lose it.

Sighting, feeling defeated, she looked around, trying to find a not so suspicious person to ask. There were very few on that street, perhaps because it wasn't a main one, or simply because it was still Winter, and it was really cold outside. Or perhaps it was both. Ayviss knew too little of those aspects of the city to guess correctly.

With the corner of her eye, she saw a tall and bulky man leave one of the smaller alleys. Her lips pressed together again when she saw the red stains on the man's shirt and hands. Her own hand searched for the handle of her dagger, and the woman hoped she wouldn't have to use it. She was still terrible with the weapon, but it was her only protection.

Slowly, she began to walk forward, trying to get away from the man and at the same time keeping him in sight. Ayviss felt fear wash over her when she saw the man look at her, smile, and start to follow.
x