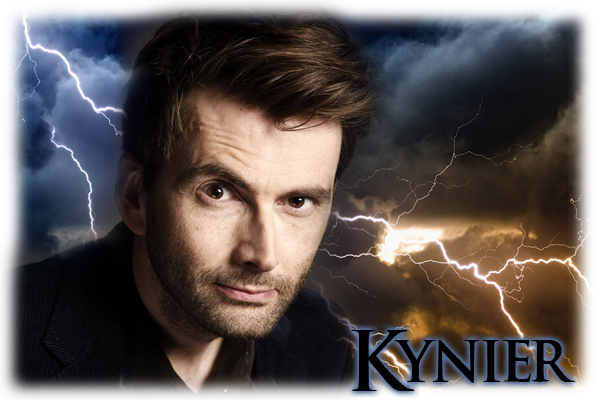 When she raised her eyes at him he felt a need to steady himself, lest he fall into the embrace of passion again. Though her eyes portrayed confusion and she expressed its source. Kynier thought for a moment on how to explain it to her. "Yes, but as you say, humans make it more complicated than that. We also seek connection and companionship. Me personally, I have been dwelling alone in privacy for a long time. There will be moments, or occasions, when I will need privacy. Just as I imagine there would be times when you do too." Kynier wasn't sure if he could phrase it any better than that. Kelski softly retreated from his reach and wandered to one of the wardrobes. Her steps were slow and deliberate, as though carefully treading a path she sought to avoid. In the silence she opened the doors to the empty interior. From the way her muscles tensed he could see that it wasn't actually empty. It was full. Full of memories that she wanted to keep locked away.

As she spoke of her time with Jaren he felt conflicted. Instinctually he wanted to approach and wrap his arms around her. To become a shield and set himself between the kelvic and the aches of her past. And to somehow assure Kelski that she'd never have to experience that again. Intellectually, he knew she was facing her pain. By sharing it aloud she would somehow be able to take another step past it and leave it behind her. That if he tried to shield her she may never move beyond it and use him as a crutch. Then she closed the wardrobe, sealing the memories back within. Though it was not to him, she nodded as she turned her back on the contents of her past.

Kelski's words helped him understand the situation better. How all of this was new to her. The space, the privacy… the freedom. All of it at once may have been disorienting and she was probably just trying to emulate a lifestyle she had seen others enjoy. All the while not knowing what it was that made her truly comfortable. At least, so he thought. Then he understood that the only thing that made it better was the companionship. That she relied on Ebon and… Ren? His eyes narrowed in thought as the name struck a memory. Would this be the same Ren he met in Tent City at the beginning of summer? How many people were actually living here? He mentally shook himself back to the prior thought process. Kelski was strong willed and determined. But she was trying to find what space in the world suited her the most.

Blood rushed to his cheeks and other areas when she admitted a willingness to share the room, and the bed. It was short lived as she continued to suggest she return back to a nest in a wardrobe. His brow furrowed in great displeasure at the thought. He waited for her to finish her those words before interjecting. But he brushed it aside to speak plainly about what she said. "If I have to Kelski, I would burn every wardrobe in this city. Just to keep you from ever having to sleep in one ever again." He took a few steps closer as he spoke. "Everything you have told me of Jaren, says that he treated you as a possession and not another living being. To sleep in a confined space like that is demeaning to your value as a person, as a mortal creature. You may have been able to make it comfortable, but it is less than you deserve." Kynier paused to take a calming breath. "I don't want anyone,

anyone

to treat you the way that Jaren, or Darvin, had treated you."

When she smiled again, the somber look in her eyes vanished. The complement surprised him for he didn't realize that that was what he was doing. He too smiled, more because she was than from the actual compliment. He watched Kelski settle herself on the edge of the bed. After only a few ticks he followed suit and sat down beside her. The bed was nicer and higher than his own, but not so much that his feet couldn't touch the ground like hers. For a moment he didn't say anything. The thrumming of rain on the roof was pleasing. Almost enough to just sit in silence with her company.

"I can sell off most of my furniture. And I don't have many minor possessions. There is a chicken, but it doesn't look like that'll be an issue since you have your own pen." Kynier looked down at her hand and slid his own underneath to interlace their fingers together. "I would be happy to show you. If you wanted, we could go when the rain stops. I don't mind walking in the rain, but my home is in the Sunset Quarter, which will take some time to get to." Kynier liked the idea. It was an excuse to spend more time with her today, should she be agreeable to it. He had expected today to be unproductive and it was turning out to be quite the opposite. That was fine by him.

His expression changed to quizzical as he looked at her. "When you say 'entertain', I don't know what it is that you…" then the realization hit. "Oh!" he exclaimed as his eyes ran over the large bed. He nearly laughed but stifled it to a bemused snort in his throat as he looked away. He shook his head. "No. I reserve that for more meaningful interactions," he said in a matter-of-fact way. He turned his head to look at her again. Kelski's dark lips caught his attention. Still feeling the euphoria of their previous physical interaction Kynier wanted to steal another kiss. However, having just made his last comment, he didn't want to make an indication that he was seeking something more than that at this time. So he took the hand he held and rested his lips on the back of her hand. He enjoyed the softness of her skin, and the feel of it against his own.

Kynier locked eyes with Kelski again. His will reached deep within himself to draw out his djed. Within the recesses of his life force he found the mystic energies and brought it forth. His eyes widened slightly as his auristics activated his Sight. From here Kelski would see a fresh wet glimmer in his irises as djed coursed through them. A mist emanated from the kelvic's skin and swirled around her. The aura was not a new sight to Kynier, and that wasn't what his objective was. The personal trait of his auristics were his focus. How he physically felt the emotions of those he observed with his Sight rather than just getting a vague sense. Words and actions could describe only so much. Kynier wanted to actually

feel

what it was that Kelski was feeling, to know how close it felt to his own emotions.