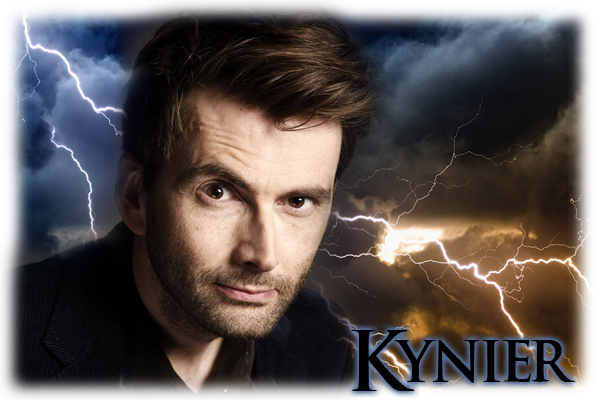 Kynier turned and watched the side of Kelski's head when she watched the strange colored chicken go down the stairs. Her hair prevented him from getting a view of her expression. From the way her words came to a stop, without an actual conclusion, he suspected Kelski was surprised to find that he possessed a chicken. "By circumstance. There was an old man selling eggs out by the Slag Heap. He said that her name was Laurie, and that she allegedly laid magic eggs. Though she never did for the old man. Not long after there was a fight. One that grew into a mob that fell into a wild frenzy." He paused in his step and looked over his shoulder to Kelski, "If you ask me publicly if I had any part in starting the initial fight my answer is no. But that's not the truth of it." If she wanted to know more about the fight she would need to ask. "When I got to the fringe of the mob, Laurie was roaming free. The old man had been killed during the frenzy and his chickens had scattered. Turns out, she does lay magic eggs. Or at least, she's laid one. The rest of the eggs make for a nice breakfast."

When Kelski inquired about the instrument he paused and stared at it. Kynier's gaze adopted that inward stare that lingered for several ticks after the kelvic's question. "I uh…" he cleared his throat to remove whatever obstruction had weakened his voice suddenly. "No, not really." The instrument was a silent reminder to him and often he paid no attention to it. Kynier met Kelski's gaze. "My mother used to play that instrument. Not that one in particular. I just… I suppose I got it so that I could have some sort of reminder of her." Kynier lowered his eyes, "As more time passes, it gets harder to remember her." What he remembered best about his mother was her music. The gentle melodies that would echo in the night, lulling him to sleep as he desperately tried to stay awake and hear the whole song. In rare moments during times that he was alone, Kynier caught himself humming a few of those songs to himself.

As he watched Kelski's reaction to his drawing he was pleased. Apart from Tove, no one else had seen it. Kelski's struggle against her own tactile nature was its own form or entertainment. Kynier neither laughed, nor chuckled. The only indication of his amusement was a slightly wider smile. But she recognized the woman in the sketch. It was a two-fold surprise. The first was that she knew the woman. The second being that Kynier had done well enough to make her recognizable. He listened to her other compliments as well as her question.

"In truth, I don't know her well. At the time I was solely working on drawing the environment. There were other people present and none of them captured my artistic interest. Tove though, struck at my inspiration. The way she moved as well as that look in her eyes. It was a grace I've seen very few people possess. Without her knowing I started to draw her. When she noticed I invited her over to see. Like you she was impressed. We talked for a little while after that and she continued to pose for me. Am I friends with her? She's nice enough but it's hard to say at this point."

Abruptly Kelski turned and cupped the side of his jaw. Though her face was partially masked by ombre strands, Kynier could read all the expression in the molten silver eye that he could see. He listened to everything she said without interruption. How she was jealous of the chicken and a stranger he had met once. It warmed his heart that Kelski sought his companionship the same way he desired hers. Then her admission to wanting to be his friend, and having him. It struck him thoughtless. The way she said it, made him sound like an addiction. What staggered him most was her offer of her own body. It would be a lie to say that thought hadn't crossed his mind, and sometimes stopped to linger. Even as he stood there he felt a warm flush in his cheeks as his heartbeat increased. First, he needed to clarify a misconception that the Reimancer had caused.

"Of course Farris would say that," he said taking a step closer to her. "Magic is the one thing he has to devote to. To some, perhaps even most mages, the pursuit of greater power and greater knowledge with their magic fuels them above all other desires. But for me…" he made a thoughtful sigh. How could he describe something that he never considered until now? "Magic is a part of me, Kelski. I do not view it as an existential entity to be pursued or obtained. It is like my hands, or arms, or legs. It's a part of my being and if you take it from me and I won't feel whole. But it is something I seek to improve. To be better at. Unlike Farris, it is not something I place above all others."

Kynier furrowed his brow in thought. Questioning the quality of his explanation. This was something he truly wanted her to understand and didn't want to cause any obscurity. Then an idea came to him. "Would you place the value of your wings above all other things Kelski?" he asked bringing his gaze to hers. "They are what make you unique from almost everyone else. You can do things others may never replicate with them. Do you sometimes strive to fly higher? Faster? Farther? Should they be taken away from you, do you think you could continue to live?" He paused to allow her to think on it for a moment. Then he spoke again to really make his view clear. "Magic to me, is the equivalent of your wings to you. If I was of a similar disposition to Farris, I would've stayed with Bourin and never come to Sunberth."

Kynier wasn't sure if he could express it any better than that. He did seek knowledge, and to increase his power, but he was cautious about it. Every precaution he could think of would be taken before he made an experimentation. Living in Sunberth punctuated the necessity of it. And Kynier would only utilize more precautions at the Midnight Gem. It would be a home to others as well as himself. One he didn't want to ruin.

"As for the other matter," he said as a hand pulled the mask of hair away from her face to fall behind her shoulder. "Women like Tove may be nice, and they may even have an allure, but they are not the ones that have taken my interest." The hand that had relocated her hair had lingered near the kelvic's ear. It gently cupped the nape of her neck as Kynier stepped forward to close the remaining distance between them. His eyes lowered from hers to her dark lips on his approach and closed when his own made contact with them. Though his passion sought to surge through him Kynier kept the kiss soft. Tasting the softness of the woman before him.

When he pulled away his brow rested against hers, and his face less than an inch away. He spoke softly in Makath, "It is you. And no other." Again he neutralized the space between them. His other hand coming around to press against her lower back, pulling her body against his. Elation ran through him starting at the mouth. When it reached the space between his shoulder blades he felt a small vibrancy pulse through it. When the kiss ended he did not withdraw from her. "The space here is empty. I want to live, with you. So yes, this is what I want to do."



Word Count: 1,331
Boxcode credit goes to Gossamer!