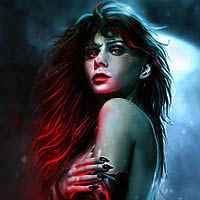 Hello Fellow Mizaharians!

Keeping with our tradition, the Founders Circle and Regional Storytellers are proud to announce that the Featured Contributor of the Month of June 2014 is Mirage. As you know, Mirage is the hard working Domain Storyteller of Sahova. This renowned island has an incredible amount of diversity and challenge for our more magic-based players who don't mind a little risk with a lot of reward. So without further ado, here's the interview!



.


The Interview


1.Sahova is incredibly unique as far as Domain's go. Let's get this Featured Contributor interview started with a bang by letting you talk about why Sahova is so unique and what sorts of spins you've put on it that uniqueness.

Wow this is a good start, and a question which has no easy answer. A large part of me just wants to simply say "sahova is unique BECAUSE it is Sahova", which in large part is completely true. Sahova is the one place in Sahova where magic is not only practiced, but is openly encouraged and accepted. In fact on Sahova you are an outsider if you DON'T practice magic of some kind, and you are bound to get weird looks if you walk into the Citadel without even the basic glyphing skills. Sahova is also a domain which is very blunt and upfront with is difficultly level for players. It is not a place someone can simply walk into and expect to survive. Players here not only face starvation on a daily basis, but they also have to play political games with creatures that do not eat or sleep, and many who have been doing this for centuries. On Sahova your word, not your magic, is what makes you powerful, and it is VERY important to create contacts and gain influence if you ever hope to survive. Sahova brings a new form of challenge to players in that it requires them to very actively shape their own plots and reputations, and often they gamble with their very lives with Wizards who are more interested in their experiments than playing fair game haha.

On Sahova you will also find a lot more Master Level NPC's than in your average city. This is because many of these NPC's have been doing what they do for over 500 years. This opens up a new level of difficulty for players who are used to dealing with bandits and thieves around the competent level, and other PC's closer to Expert. In this way Master level PC's get a bit of humbling as they finally come face to face with challenges which might actually be more than they can handle. But then, that is the point of Sahova. It is desolate, dangerous and beautiful in it's own right. It is a place for higher level players to come and flex their muscles and learn that it is not the skill level that makes you great, but your own creativity and ingenuity. It is also a place where lower level players come to make something more of their character and test their own writing abilities against the challenges this domain has to offer. That, in my opinion, is what makes Sahova unique. It is a domain inherently designed to be difficult on players and their characters mentally, physically and emotionally. I am not afraid to warm future players that stepping onto Sahova means you are putting your character at risk for torture, disfigurement and crippling mental anguish. Possibly even death. Definitely they will be starved and disturbed mentally from the place. Thats what Sahova does, however, the characters that come out of Sahova alive are stronger, and guaranteed more developed than they were before. Sahova is the crucible, the trial by fire for many players, and for that reason I love it.

As for what I have added to it, well to put it simply I have taken the presumed threats Sahova had to offer and given them life lol. Not only do you hear that Sahova will force characters to starve and scramble for food, I can now give you threads where my players have done just that. Now you don't just hear about grisly experiments done to people on Sahova, I've got proof that it happens. You hear that Sahova is heavily dependent on your actions and your decisions throughout your gameplay there, well by lhex I have SEASONS worth of material to show you that it is true haha. I have worked to create a real political structure within Sahova, a dynamic structure which shifts and changes based on the actions of multiple players. I can say without hesitation that every plot you see done by me on Sahova has been influenced by plots done with multiple players. I think that is what I have added most to Sahova. I have accomplished the goal of making it dynamic, and completely dependent on the players choices. On Sahova what you do will not only affect you, it will affect every other player and sometimes even the structure of Sahova itself. I have been known to drift into threads randomly and take a peak at what players are up to, and then later on in a modded thread slap them with a consequence for trying to ruff up a worker in the forges haha. I like to think that my players feel the same sense that they are a part of Sahova as a whole, that what they say and do truly matter in this city because it really does, in more ways than one.


2.In other Featured Contributor Interviews we've asked what people feel their most lasting contribution on Miz has been. I don't think in your case there's any doubt what yours has been in regards to the entire culture and atmosphere of Sahova. However, in the light of already knowing that, what contribution by OTHERS has most touched you and affected either your development or play?

If only I could choose a select few haha. I have to say there are a lot of contributions, especially lately, that I feel have profoundly impacted my development and play as an ST and as a player. I know that in Sahova I love knowing that many of the labs and creatures that you see in the atlas and linkmap were actually donated by players who wanted to use then haha. I put out a request to Sahova and my players answered, and have continued to answer ever since I first became a DS. This gives Sahova a very diverse feel because in every different location and creation you see a bit of the personality and inspiration from the person who created it. I have acknowledged everyone who has contributed in some way to my city, and I thank them every day for what they have done to help Sahova grow into what it is today.

As for elsewhere I have to say the development going on in Falyndar where my character Evalin is right now has GREATLY impacted my PC in so many ways, and by extension my own drive for writing which flows over into my inspiration to do more for Sahova haha. The ST's that handle that domain are top notch, and I really want to thank them right now for all they have done for me as a writer. It's kept my spirits up and renewed my vigor on many occasions when I was beginning to run dry.

Oh and I cannot forget, the development of new magics and monsters by the Founders! Nothing has gotten me more pumped than hearing Static was finally finished. I could have jumped for joy because all of a sudden so many things became possible for me, and it gave a lot of hope for my future threads. The same thing goes for the developments of the new summon world, the development of Desolate One's and all the other Uldrlings. The list goes on and on. Seeing so many new ideas coming to life in Mizahar from so many sources makes me more and more excited about my own development, and makes me want to work all the harder to create and make things in Sahova which are good enough to be mentioned alongside these other creations developed by other people. Cliche as it is, the people on Mizahar are my inspiration through and through and are what keep me going especially on a development perspective. SO thank you everyone who has worked hard to give back to Mizahar!


3.What does your time and energy on Mizahar give you in return? A lot of people grumble about how much effort it takes to DS a domain, but the truth is most of us wouldn't do it if it didn't give us a ton of satisfaction and reward in doing so. What is your motivation for being here and storytelling and what keeps you here?

Well being a DS is DEFINITELY a lot of work, most likely a lot more than non DS's realize. Still though there has never really been any reason in my mind to complain. After all I willingly chose this position, and why would I grumble about something that I decided on my own to pursue? It would be like getting mad at myself because I decided to go outside for a walk instead of sitting in the house playing video games. One option takes more effort yes, but I chose to do it and in the end I am always glad that I did. Mizahar is meant to be a fun place for writers to come and enjoy threading with one another. When you volunteer extra time to help other people I believe you should be well aware of what that entails, and by extension you should not complain when you get exactly what is in the job description lol. Still, despite the ups and downs I've never regretted becoming a DS. It is rewarding, so rewarding, that it keeps me coming back every day.

So what do I get out of being a DS? Its really simple actually. I get to see something I created be used by other players. I get to watch as a scenario I developed, and NPC I made, an item I created, gets transferred into players hands and I see how they react. I think thats what I love the most, seeing how players react to every new situation I throw at them. I love watching players excitement as they FINALLY overcome that obstacle that has been stopping them for months. When they FINALLY master a skill and can get that promotion to Wizard rank. When they masterfully maneuver themselves over seasons into position, and all their plots and plans finally tie together and they achieve there goals. That moment, that excitement, that thrill as I see a player succeed when before they thought for sure it was impossible. THAT is what I get out of it.

On Sahova you live a hard life. A very difficult life filled with so much bad that sometimes it is impossible to see the good. Because of this there have been times when I have been branded as too harsh, too hard on my players. I should cut them some slack, I shouldn't make it so difficult, etc. Players have complained to me of course that what I have given them to do is IMPOSSIBLE. "How can I do this? It makes no sense? Why?" Well, while it is difficult the players that push on, that keep trying, that respond and duck and roll with every punch I throw, they get a reward that makes them go "Wow... That was amazing". You know what, that is what I love. That moment when the thread is over, when the character AND the player felt sure they were not going to make it, and suddenly they walk out victorious. They killed the monster they felt SURE was going to kill them. They convinced the board of review that they DID deserve a chance to move up in rank. When they overcome that moment of utter terror that this character they have worked so hard on is about to die, THEN they feel this very real excitement and joy when they realize not only did they survive, they TRIUMPHED despite the odds. That moment, when all the dust settles, and they think back on what they did and they realize what they just accomplished is the rewarding moment. I've gotten so many PM's after a thread that a player previously was complaining was too difficult saying "That was amazing. I actually almost cried because I felt for sure this was it, but then it all turned around." I love giving players that sense of accomplishment.

On Sahova you will not be given anything. What i get back is that moment where the player realizes that while they were doubting themselves, and me, they all along had exactly what they needed to succeed. Players get that sense of real success and development, and I get to see a character and player grow right before my eyes. There is no words to describe the feelings there.


4.What is your favorite type of thread to write, moderate, and read? What really turns your creative crank or scratches needy itches inside you when you take the time to write, moderate, or read?

Anyone who has spent any time on Sahova knows my love for one NPC in particular, and that is Amaryllis the Chief Embalmer of Sahova. That is because she is through and through a manipulator. She always has more information than the other person, she always plays an angle, she knows the games of politics. She is powerful, influential, and she knows how much she is worth. That makes her a very dangerous person to be on her bad side, and an ally you really want in your corner. If you ask me for a thread with her I will 9/10 times say yes because it gives me a chance to delve into my passion: twisting politics. I love the ebb and flow of politics in Sahova, how what you say can and will affect you later on down the road. Your word is the real power in Sahova, and even master level PC's and NPC's can be taken down with enough rhetoric and political sway. THAT is what makes Sahova so much fun. Yes this man is master reimancy and voiding, but then Amaryllis walks in the room and he is sent scampering away with his tail between his leg because she has more political sway and, with a word, she can ruin his reputation and destroy his life on Sahova. That is what is fun for me on Sahova, playing those deep and entwining interactions.

Amaryllis will always be my favorite, but in any modded thread I try to weave in moments of politics where players can learn and experience the ways of Wizard Politics as they exist in Sahova. Everything an NPC says needs to be taken note of and remembered, because that NPC MAY let something slip you can use later on. Some NPC's you need to keep happy, and bend and bow to get their support. Others you need to ruthlessly crush under your heel lest they do the same to you. Thats what is fun for me, putting situations before players and letting THEM decide how best to act. All the while they know that what they do in this thread will affect them 5, 6 7 threads later. It will effect their fellow PC's. It will affect their standing in Sahova. It could be the difference between LIFE AND DEATH! In all honesty many of my players have no idea how closely they leaned toward death in our threads from a political standpoint, and that is exciting for me. There are real consequences, and I love playing them out.

As for what I like to grade, i love watching as players are twisted by Sahova, which is inevitable. I like watching how they are when they first arrive, and then look and see what they become seasons down the road. I love watching players calling on contacts, throwing names around, manipulating, lying, controlling, threatening, intimidation, etc. Playing the game of Sahova. That is what I like to grade. Threads where players begin to learn and start to work the system toward their own ends. A Wizard player absently flashes their silver ring, bringing the other player to question what the ring is for. That then opens doors to give false information to manipulate and control, or chance to guide and gain possible new allies in the future. Its like watching a drama unfold scene by scene, and all the while you are wondering how it will all play out. That is Sahova.


5.How did you find Mizahar to begin with? In the case of most of the ST's, I know where they came from or why they are here. You just suddenly appeared one day. Tell us about how that happened and why?

Well believe it or not I first began RPing on World of Warcraft. I played a blood elf librarian for a noble house, and I grew deeply involved in the politics that involved. That may be where I gained my love for political threads in the first place. I always loved the shady dealings, pulling the wool over people's eyes and being the manipulator from the shadows haha. Then as college got rougher, money got sparser I simply could not afford to play anymore and I quit. That left me feeling very empty so I began searching "Roleplay Websites". Mizahar was about the 5th one I explored, and it was by far the best. As they say, the rest is history! I created a character, hated him, created another and tried for a long time to find a good fit for me. Finally I created Evailn, and I have sense worked to craft her into exactly what I have always wanted to RP. Sneaky, conniving, powerful manipulator in the shadows. I've never looked back since then. Modding was the obvious next step, and after a bumpy start I happily settled into Sahova where I feel very fulfilled creatively. I feel as though I have searched for a long time and now I have found a creative home. I plan to stick around for some time yet!


6.If there was one thing about the game you'd like to see expanded, what would that be? This can be something in your domain or in the game as a whole.

That would definitely be the magic of Summoning, and the worlds that go with it. I've begun creating more worlds myself, 2 of which are in the process of final reviews, but there still needs to be a lot more added to make the discipline as awesome as I know it can be. Summoning was my first magic that I really liked, and it is the magic that I want to develop the most. Hopefully over time it can grow and expand more and be as awesome to other people as it is to me


7.As a player, what contributions do you most appreciate from others? And along the same lines, of these contributions, which do you think helps you and others in the game the most?
I think I may have in part answered this question before, but maybe I can add a bit more and expand now! The contributions I most appreciate are definitely the contributions as far as plots go from ST's. I love modded threads yes, and I love coop threads, but more than that I love it when a mod actually sits down and develops a full on plot for me in their city. I know most of the time mods do not have the time to give that kind of individual attention, but recently I have worked with Traverse as Evalin and she has been AMAZING in helping me to develop and create my own plots within the region. I cannot express how appreciative I am to have a mod that shows that much interest in my character, and its what I strive to do with all my players in Sahova. I know that wherever I am as a player I LOVE feeling like the mods of that city actually care and are interested in what my character is doing. it makes me excited to write and plot, and inspires me to do more not only for myself but for the region and city as well because I want to live up to the expectations of these mods who have taken time out of their day to work with me personally. I am not really sure if this counts as a contribution, but it is definitely what I appreciate most from my mods in Falyndar!
As for other contributions, every world that is added for Summoning is HUGELY appreciated because it helps me expand the discipline even more! New monsters, new locations. New anything and I appreciate it, especially if I get to play with it later haha. I was even super excited to see new CATS in mizahar! I really want a cat now, and that never would have happened if someone didn't take the time and put in the effort to develop it

Finally, the Graders. The Graders, and the mods who grade in every region, should get some HUGE thanks for their work because without it Mizahar simply would not be what it is. That is what I think contributes most to others and Mizahar as a whole. If we did not have graders no one would ever grow and develop, skills would not change, we would not get the rewards we deserve for all the work we put into threads. This in my mind is the biggest contribution that you can make in Mizahar, taking the time to accurately grade threads for other people for their sake, as well as hopefully for your own enjoyment. I know I love getting thread grades. Its like Christmas every time! So thank you to all of you who grade on mizahar. Your work is amazing!
8. A Lemming is something that you love so much that you'd jump off a cliff for. If you could create (or anyone else could) any sort of monster/artifact/god/anything you wanted too, what would you consider your ultimate Lemming Creation?
A new form of magic, be it personal or world magic. I have always had a huge soft spot for magics. They are powerful, beautiful, and logical to a fault. I think I have already expressed my love for Static, and I would GLADLY jump off a bridge to obtain that discipline. I think if I could create a new form of magic I would simply fall over and hyperventilate with excitement lol. To see my own magic on the forum, being used by others, experimented with by other people who question it and wonder about it in chat like people do about the other magics. Wow, that would be BEYOND amazing. Lol I began to fantasize a bit too much with that question, because without a doubt I know its true XD. I would need to give it a good name though. Something with the word "Mirage" in it I think...

9. Contributors, especially when they come in the form of ST's, have all sorts of things they love doing and hate doing. Can you compare and contrast some of the best parts of your job with some of the worst parts?

Ah one of "The Good, The Bad, and the Ugly" questions. Hopefully by this stage of the interview you realize that there is a LOT to love about being a DS, but there are definitely a number of 'not so good things' about it as well.
As a DS, you are responsible for making sure your city is developed, your grades are done, modded threads responded to, players are happy, stories are sorted and make sense, SS threads are updated, events are held, quests are given, appropriate items are rewarded... the list goes on and on. Basically everything in your city IS your responsibility. So, what does that mean? In the end everything is your fault XD. Seriously as a DS I have been blamed for every problem a player of mine has had. We get blamed when a players plots are going well (usually because they are not doing anything), when grades are not done fast enough, when you don't give them ENOUGH points in their minds. We apparently are not supposed to have lives and we should respond to threads within the day. We should finish all our thread grades within 2 days no matter how long the grade request is. Oh, and lets not forget we HAVE to make sure the player in question is the biggest and baddest PC ever in this city for "this this and this" reason. Lol we deal with so many complaints that when we FINALLY hear a compliment it is hard to tell if it is real or if someone is being sarcastic! If you look into a DS's inbox most of the PM's will be problems and issues one player or another has with the DS, a player in the domain, OR the domain itself. There is ALWAYS something wrong. Always. Seriously, always. But you know what, every once in a while you get a PM randomly out of the blue and it will only have one or two lines, and this player actually THANKS you for everything you have done. In that moment, the pages and pages of complaints and bad mouthing and insults becomes meaningless. For a moment you feel empowered, proud. That one letter of thanks makes all the rest seem so small and insignificant, and it has kept me going more times than I can count. I think being able to touch one player in a positive light more than makes up for the rest

As an ST you have a lot on you, and a lot is expected of you. That can actually create a good bit of stress. You always need to be mindful of how you act in chat and OOC forums. You need to be mindful and respectful of others AND their feelings. As an ST you can't trod all over someone just because you don't agree with how they do things, and you especially cannot push your own values and opinions on someone else. You juggle a lot in Mizahar, as well as real life stuff. It can be very hard to balance, however, when you find that balance it is amazing. You earn the respect of others, and you learn to handle authority with an even and well trained hand so that other people trust you to get things done that needs to be done. People rely on you, look up to you, and that makes all the effort and stress worth it in the end. If you can handle balancing life and ST work and contributing to Mizahar in any other fashion, you deserve serious respect because it is not easy at all and you should feel very proud of yourself. The effort you put it in is deeply rewarding, and its what keeps me around for sure.
Finally from an ST perspective you hold the stories of many people in your hands. That means that you open yourself up to lots of criticism from a lot of sources who will in fact judge you based on your actions. If you hold on, however, and push through the difficult patches the things you can create far outweigh the struggles it takes to get there. So yes I can get a lot of complaints when people disagree about how I do things, and yes I get insults from players who are upset for one reason or another (usually because of something they have created themselves), but at the end of the day I look back at my works, at Sahova, and I can feel proud because I did not let myself give up when it got tough. What stands now, despite what people have said to me, is a testament and a reminder that if I can imagine it I can accomplish it.
STing is tough sometimes, but it gives back so much more than it takes. I will always be glad I stepped up to the plate

10. Chat would like to know… vanilla or chocolate… and why? If neither, what is your poison of choice….

Chocolate. Why? Because my significant other loves it. Seriously, I hated it before but she will not eat anything else. Now it has sunk into my DNA. It probably explains why I am a bit nutty now as well haha

11. As always, the last question is your soapbox. Feel free to hop up on it and tell us anything at all you'd like us to know.

Oh boy. Alright I need to keep the rambling to a minimum here haha. SO what do I want you all to know? I am the DS of Sahova, and my domain is amazing and wonderful. It is, however, difficult and if you come to my little island I cannot guarantee your survival, but I can definitely guarantee development. Your character will leave Sahova a changed man, or he wont leave at all. This is a promise I make to you

I suppose I will leave it all on a more personal note. You may or may not believe this but I consider myself lacking in talent, in any area really. I don't say that for pity, but instead to emphasize my point. The things I have today, IRL and in Miza, I have gotten because I have worked hard to obtain them. I've stumbled and fallen on many occasions. I've made a fool of myself in Mizahar before. I've hurt my reputation, I've acted in ways that I am not proud of as well. I did not let that stop me however, and I told myself that I was always going to try and I would never give up. I have had so many people tell me in life that I can't do this, or I can't do that, but that has never stopped me. I don't believe it when I am told I can't do something, and it just makes me want to prove them wrong. I never lost faith in myself no matter how hard or difficult things became, and I think that everyone should be this way as well. Words are just words, and they only have power when you let them. Believe in yourself before anyone else, and have confidence that you are doing the right thing. also, remember that your views and opinions are not the only ones and you should never try to force them on someone else. The moment you try you become a cruel person, a bully who has no right to judge anyone. Work on yourself before you try to work on others, and do not let the anger of the moment make you commit to an action that will hurt you in the future.
My dad once gave me amazing advice. Pick your own battles he always tells me, and as I got older I figured out that those words are very important. Some battles are worth fighting, others are not because they are not battles at all. Some people only want conflict, and they will fight you to the bitter end until you are broken and defeated and left wondering what you are doing there. This applies to every walk of life I believe. Fight for the things that are important to you, but don't fight simply for the sake to fight. As a DS I see far too many people who simply desire conflict, who just want to be right, who criticize and judge but never turn their critical eyes on themselves. As a DS I have those critical eyes and judgement cast on me quite often, and sometimes it feels like its too much and I just want to run away from it and bend and bow to make it stop. but that is never the answer. Be strong, be confident in yourself, and do not rely on ANYONE else to define your happiness.
Now, as I step off this soap box, I want to say to everyone that I am proud to be a DS here on Mizahar. This is a great mature community, and while we have some bad eggs every now and then as a whole Mizahar is steady and sound. I've been called a fool for looking for the good in people too often, but really I don't think thats foolish at all. Everyone here is a good person in one way or another. I will happily be your DS for as long as you will have me. So, I shall end this with my traditional farewell. Happy Writing Mizahar.
Question your Reality,
Mirage
.