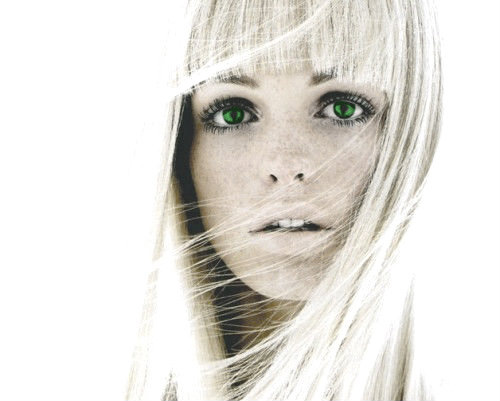 Name:
Naeya Ti'av
Race:
Konti (born in Riverfall)
BIrthday:
73rd day of Spring, 478 AV
Age:
35 years old
Height:
5'3"
Weight:
102 lbs
Hair:
Pale blonde
Eyes:
Emerald green
Naeya's appearance, like her mother's, is that of a typical konti. Her skin is pale and her body lithe. She is small in stature, standing at 5'3" and weighing a light 102lb, and other races (particularly humans) have a tendency to guess her age as close to seventeen- or eighteen-years-old.

Straight, pale blonde hair falls just below Naeya's small chest, often sporting bangs that frame the wide emerald-green eyes peering out from her oval face. Her hairstyle of choice is long and loose, although necessity sometimes dictates that she pull it back into a single fishtail braid.

Naeya, following in konti tradition, has delicately webbed fingers and toes and iridescent scales that wind their way around her body. These pastel blue and green scales are visible on the top of her feet and hands, around her legs, along the left side of her neck, and down the length of her back. Her konti gills are visible on her neck, and Avalis's Divination gnosis appears in the shape of a lily on her right shoulderblade.